SEO Services in Melbourne Helps in Mobile Website Ranking
Today, mobile users have been increasing rapidly that lets Google change their algorithm to be more mobile responsive. Those websites that lack being responsive faces big trouble of poor rankings. Survey shows, 77% percent websites were mobile friendly among the top pages when being searched. The trend of using mobiles to search the information has been tremendously increased that now demands the websites to be mobile friendly.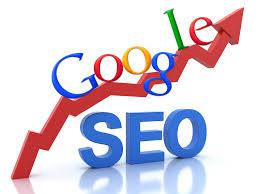 Maintain Website Rankings
The handheld devices have found to cause a significant increase in the users who uses these devices to carry on the search. Well, the same SEO strategy that you use on your website is not likely to work same on your multiple devices. Due to the latest release of Google, websites that are not responsive may get lower rankings. Therefore, hiring SEO Services in Melbourne will help in boosting your mobile webpage rankings. With this approach, users will be able to find their relevant result without getting the context getting dispersed.
Even your website has good quality contents and ranks at top position in Google, but fails to meet the SEO requirement of being mobile friendly; it may rank at the lower position in Google. Therefore, before finally launching your website, check for its responsiveness in all devices. Decrease in web page rankings badly affects your business and online absence may even divert your traffic to some other website.
Making Website Responsive
The SEO Services in Melbourne will build strategies to bring back your website in the Google search result. Once the websites become responsive then chances are it will be able to gain top rankings. Everything is up to the SEO professionals who will analyse and follow the Google algorithm to make sure your website get ready to get listed in mobile search result.
Google has released the responsive website algorithm due to the tremendous increase of mobile users; people have been using their smartphones for researching online and thirdly Google is aware that now users focus more on multiple devices to browse websites to find their result. A significant impact of this algorithm has been noticed by the mobile where the change has been reflected in all major languages of the websites, Google focus on continuing providing with the quality results to its users.
Importance of Mobile SEO
The SEO professionals help in making the websites responsive, so that the content is relevant and displayed properly when being searched by the online user. When user came to your website, then they should find the information easily readable independent of the mobile device screen. The SEO experts will continuously upgrade your website according to the latest algorithm released by Google to make sure that the website pages ranked well and displayed properly on all devices. As they understand the mobile friendliness website is the one of the important requirement today in gaining the maximum traffic to a website that leads to web conversion.
Wind Up
Mobile friendliness websites are in huge demand, of course, due to the rising usage of these handheld devices. The SEO Services in Melbourne help the websites with the responsive website related keywords to be included that improves website rankings.